20 winning chicken dinners with 5 ingredients or less
Google Ads
Craving chicken but don't have time for recipes with mile-long ingredient lists? Try these great chicken dinners with 5 ingredients or less!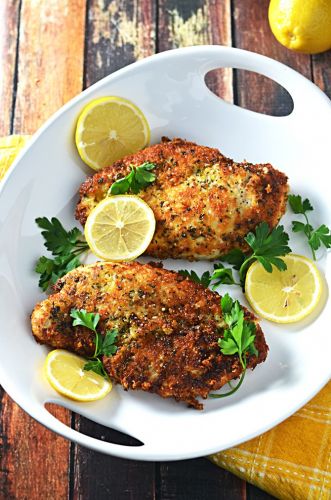 1

/20
View slideshow
© Host the Toast
Breaded lemon chicken
This 5-ingredient lemon chicken recipe is the epitome of simple and satisfying. Quickly soak the chicken breast in fresh lemon juice before coating in breadcrumbs. This gives it a moist and tangy flavor underneath the golden crust that's subtly flavored with lemon pepper.
More steaming articles
Chef Tips and Tricks
VIDEO: Cheesy Stuffed Chicken Bombs
Bursting with cheese and wrapped up in bacon, these stuffed chicken breasts are totally irresistible!
Ingredients
Chicken breast
6 -8 bacon slices
1 cup spinach leaves
1 small jar semi-dried tomatoes
1 cup shredded cheese
Salt and pepper
Method
Carefully slice the chicken breasts, forming a pocket, without cutting right through.
Fry the breasts until golden brown on both sides.
Layer bacon slices on a chopping board.
Place the chicken breast on the far left, and top with spinach leaves, semi-dried tomatoes and cheese. Season with salt and pepper.
Roll the chicken breast in the bacon slices, folding it closed as you go.
Cook in the oven for 20 minutes at 375°F.
Serve, and enjoy!