Desk Snacks! Healthy treats that don't need refrigerating
Google Ads
No refrigerator at work? No problem. Keep these desk-friendly snacks on hand to combat the afternoon munchies.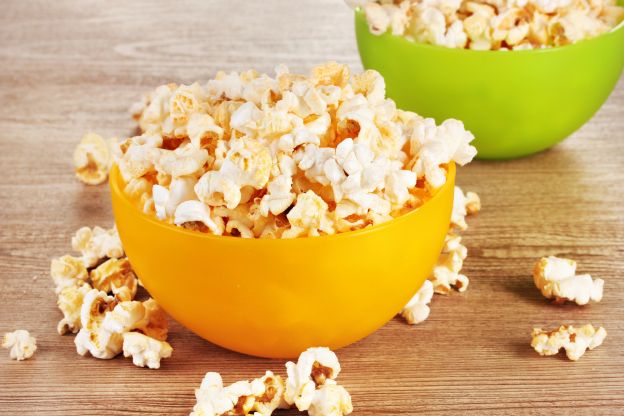 1

/18
View slideshow
Popcorn
Popcorn is salty, moreish and reminds you of being a kid at the movies. And it turns out: it's pretty good for you! Plain popcorn contains very few calories and quite a lot of fiber. Look for low sodium popcorn options, and avoid the caramel-coated stuff at all costs.
More steaming articles
Chef Tips and Tricks
VIDEO: Fresh Mango Salad
Dive into summer with this fresh, light and healthy mango salad!
INGREDIENTS
Peanuts
Carrot
Mango
Rocket
2 limes
Olive oil
Soy sauce
Red onion, minced
Salt
Pepper
METHOD
Lightly sautée the peanuts until golden.
Take the carrots and cut into thin slices.
Peel the mango and slice into thin strips.
Squeeze the juice from 2 limes into a bowl, and add olive oil, soy sauce, minced onion, salt and pepper.
In a bowl, toss together the mango, carrot, rocket, and lime-soy dressing.
Enjoy!