30 Best Food Combos to Ever Exist
Can you imagine Romeo without Juliet? Sonny without Cher? Eggs without bacon? Neither can we. Here are 30 of the best food combos ever.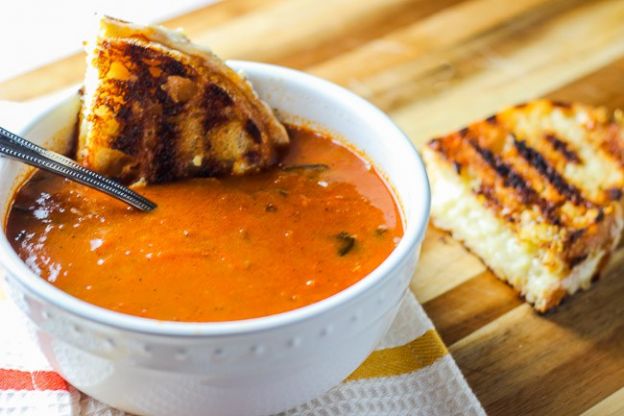 1

/30
View slideshow
© Honest and Tasty
Grilled Cheese and Tomato Soup
Tomato soup and grilled cheese sandwiches have been on the menu since we were kids. This recipe is a perfectly grown-up version: the homemade tomato soup is flavored with a hint of basil, and the grilled cheese improves on the traditional Wonderbread-and-Kraft-Singles pairing with thick slices of sourdough and a combo of salty gruyere and sharp cheddar.
More steaming articles