25 Salads For Those Who Loathe Lettuce
If you're one of those people who thinks that limp, lifeless lettuce leaves add nothing to a salad, you're not alone! Try these instead...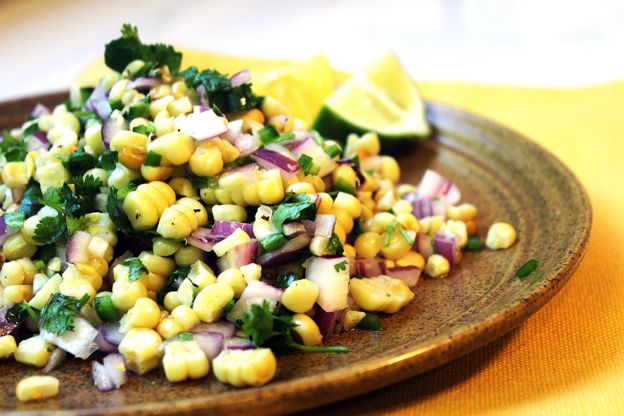 1

/25
View slideshow
© Dinner, then Dessert
Jalapeno Lime Corn Salad
You've never tasted corn like you'll taste it in this jalapeno, lime, cilantro, and red onion salad. It's quick as a flash to prepare, but if you let it sit for a while afterwards, before serving it, all those Mexican-style flavors fuse together magically and the result is even more tasty. Worth it!
More steaming articles
Chef Tips and Tricks
VIDEO: Fresh Mango Salad
Dive into summer with this fresh, light and healthy mango salad!
INGREDIENTS
Peanuts
Carrot
Mango
Rocket
2 limes
Olive oil
Soy sauce
Red onion, minced
Salt
Pepper
METHOD
Lightly sautée the peanuts until golden.
Take the carrots and cut into thin slices.
Peel the mango and slice into thin strips.
Squeeze the juice from 2 limes into a bowl, and add olive oil, soy sauce, minced onion, salt and pepper.
In a bowl, toss together the mango, carrot, rocket, and lime-soy dressing.
Enjoy!