30 Ways To Elevate The Humble Mac & Cheese
Google Ads
Mac and cheese alone makes our mouths water, but there's always room for improvement. Level up with these 30 out-of-this-world recipes!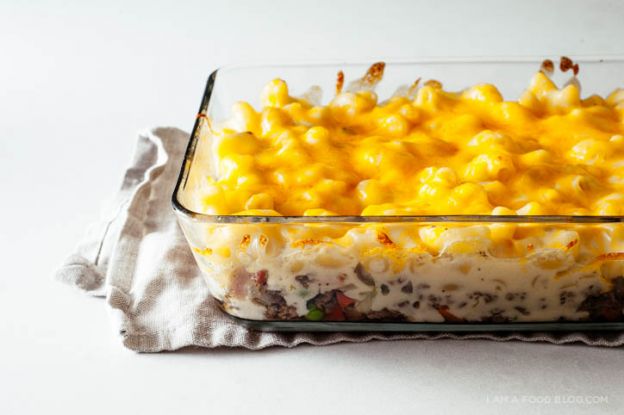 1

/30
View slideshow
© i am a food blog
Spread it atop a shepherd's pie
While it's common to see mac and cheese being topped with all sorts of different ingredients, it's unsuual to see it be the topping itself! This ultra indulgent recipe layers it on top of shepherd's pie filling (ground beef, peas, and carrots) as an extra cheesy, extra hearty substitute for the traditional mashed potatoes.
More steaming articles
Chef Tips and Tricks
VIDEO: Rainbow Shrimp Pasta
This multi-colored Rainbow Shrimp Pasta is utterly delicious, and sure to impress when you serve it up!
Ingredients
2 oz red spaghetti
2 oz green spaghetti
2 cups shrimp
Pepper
Salt
Paprika
1/2 cup cream cheese
Method
Boil the red and green spaghetti separately in salted water until al dente.
Fry the shrimp in a pan with plenty of salt, pepper and paprika.
Add 1/2 cup of cream cheese, and stir through until combined.
Arrange the cooked spaghetti in an alternating pattern on a plate.
Top with the creamy shrimp sauce
Garnish, and serve!