Top 10 mistakes that will ruin a homemade pizza
Google Ads
Pizza may be your favorite food but is yours as good as it could be? Stop making these 10 mistakes and you'll never order take-out again!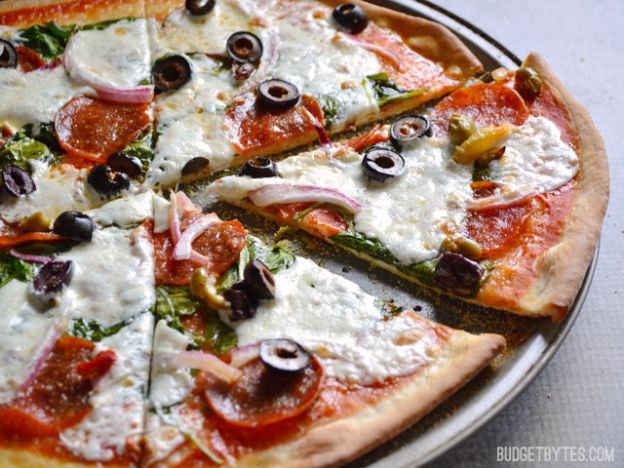 1

/10
View slideshow
© Budget Bytes
Stretching your dough too thin
Getting your pizza dough just right can make you feel a bit like Goldilocks: too thick and it'll be more chewy than crispy, but too thin and it won't be able to support the toppings. To find that perfect balance, aim for at least 1/8 inch thick, like in this delicious recipe.
More steaming articles
Chef Tips and Tricks
VIDEO: Easy Cheesy Mini Pizzas
We are definitely making these Easy Cheesy Mini Pizzas for our next party!
Ingredients
Pizza Dough (homemade or store bought)
Shredded cheese
Pizza sauce
Cured ham, shredded
4 eggs
Cherry tomatoes
Fresh basil
Method
Roll out the dough
Use a small bowl to cut the dough into rounds
Add shredded cheese
Place in oven on an oven tray afr 10 min at 355°F
Put each dough round into a ramekin
Add 1 tbsp pizza sauce, a handful of shredded cured ham
Break an egg into each pizza
Top with sliced cherry tomatoes and a basil leaf
Place in oven for another 15 mins at 355°F
Garnish with parsley and a pinch of pepper
Serve and enjoy!