25 biscuit sandwiches that will make you forget about sliced bread
Nothing's better than a buttery, flaky biscuit... except a buttery, flaky biscuit sandwich! No need for bread with these 25 amazing recipes.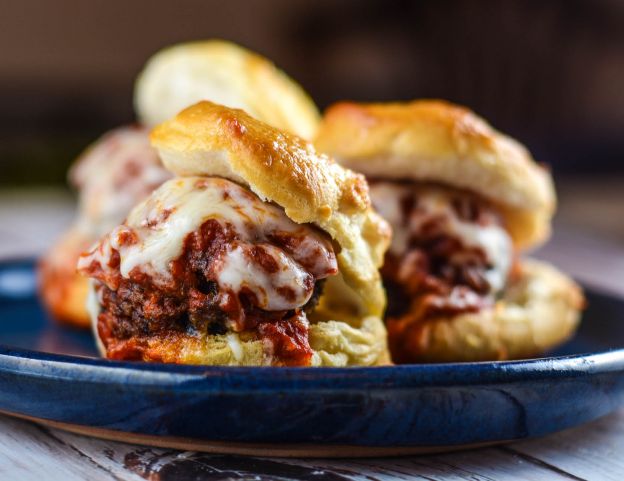 1

/25
View slideshow
© Flavor Mosaic
Meatball Biscuit Sliders
Flavorful meatballs, tangy tomato sauce, and creamy mozzarella are all tucked inside a buttery biscuit in this delicious recipe. Shape your meatballs so that they're the same size as your biscuits for the ultimate sandwich eating experience!
More steaming articles
Chef Tips and Tricks
VIDEO: Chicken Quesadillas
These quick and easy chicken quesadillas are the perfect, last-minute family dinner!
INGREDIENTS:
2 chicken breasts
1/2 cup of tomato sauce
1/2 cup of chives, chopped
1 tsp. of Mexican spice mix
4 Tortillas
Cheddar
Salt, to taste
METHOD:
Put shredded chicken breast, tomato sauce, chives, and mexican spice mix in a bowl and mix together.
Lay out the tortillas. Place a slice of cheddar in the center, and cover with the chicken mix.
Fold up tortillas, and heat in a frying pan until golden.
Enjoy!