Save Your Weeknights: Quick & Easy Pork Recipes
Google Ads
Get some pork on your fork, and fast with these great weeknight recipes.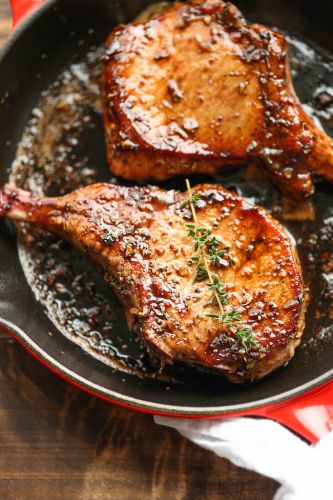 1

/22
View slideshow
© Damn Delicious
EASY PORK CHOPS WITH SWEET AND SOUR GLAZE
You'll be enjoying these pork chops —with a gorgeous sweet and sour glaze- in 20 minutes. How can you argue with that?
More steaming articles
Chef Tips and Tricks
VIDEO: Easy Carb-Free Pepper Toast
Ingredients
Pepper
Shrimp (already cooked)
Tzatzíki
Coriander
Method
Slice pepper and place slices in the toaster
Mix Tzatzíki and shrimp
Spread the mix onto the toasted pepper