10 Classic Cakes Everyone Should Know How To Make
From simple sponge to luscious red velvet, here are classic cakes that everyone should get under their belt.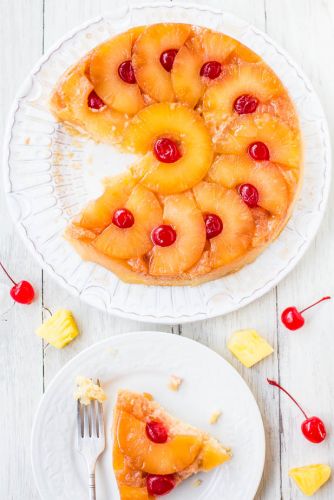 1

/10
View slideshow
© Averie Cooks
Pineapple Upside Down Cake
There's no need to sweat over fussy frostings and difficult decorations: with pineapple upside-down cake, you do all the decorating before the baking even begins! Just arrange your fruit prettily in the pan, and then pour the batter on top. Easy as pie! Err… cake.
More steaming articles
Chef Tips and Tricks
VIDEO: Delicious Stuffed Cabbages
These tasty stuffed cabbage rolls are so easy!
Ingredients
1 onion
5 - 6 thick rashers bacon
1/2 lb sausage meat
1/2 cup tomato paste
2 cloves garlic, diced
2 bell peppers, diced
Salt
1 cabbage head

Method
Fry the bacon in a skillet, then add onion, and meat.
Add tomato paste, bell peppers, garlic and salt, and simmer till cooked through
Boil 1 whole cabbage head in salted water till tender
Spoon mixture into individual cabbage leaves, and fold carefully to form little rolls
Serve with any remaining mixture
Enjoy!