10 Classic Cakes Everyone Should Know How To Make
Google Ads
From simple sponge to luscious red velvet, here are classic cakes that everyone should get under their belt.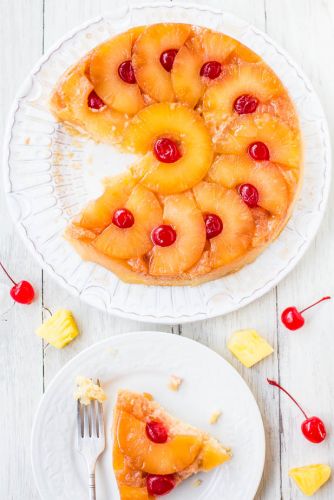 1

/10
View slideshow
© Averie Cooks
Pineapple Upside Down Cake
There's no need to sweat over fussy frostings and difficult decorations: with pineapple upside-down cake, you do all the decorating before the baking even begins! Just arrange your fruit prettily in the pan, and then pour the batter on top. Easy as pie! Err… cake.
More steaming articles
Chef Tips and Tricks
VIDEO: Kinder Bueno Cheesecake
Kinder Bueno cheesecake... possibly the most sinfully decadent dessert ever!
INGREDIENTS
24 oz. of Cream cheese
1 Cup of powdered sugar
1 Teaspoon of vanilla
1.5 Cups of graham crackers or plain cookies
2 Packs of Kinder Bueno
Caramel, to drizzle
METHOD
In a bowl, combine the cream cheese, powdered sugar, and vanilla, and mix.
In a blender, blend the cookies and one Kinder Bueno bar until crumbly.
Spread the crumbly crust mix in a baking tray, and then layer the cream cheese mix and Kinder Bueno bar on top.
Drizzle with caramel, and refrigerate for 2 hours.
Enjoy!