50 Outstanding Vegetable Sides To Round Out Christmas Dinner
Google Ads
Looking for the perfect veggie side to compliment your holiday menu? Here are 50 delicious ideas that are worth saving room on your plate!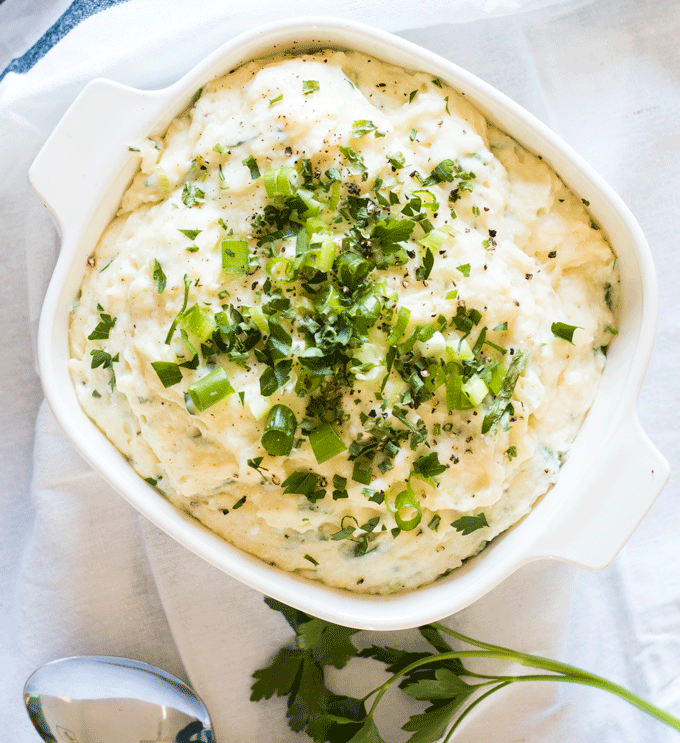 1

/50
View slideshow
© Whole Food Bellies
Creamy Whipped Feta and Cauliflower Mash
In just 15 minutes, you can have this creamy and delightful dish entirely prepared and ready to dig into. A great alternative to ordinary mashed potatoes!
More steaming articles
Chef Tips and Tricks
VIDEO: Crispy Zucchini Potato Cakes
Combine summer zucchini with leftover mashed potatoes for a delicious, savory treat!
INGREDIENTS
5 Potatoes
1.5 Cup shredded zucchini
3/4 Cup shredded cheese
3/ Cup milk
1/3 Cup coriander, chopped
1/3 Cup basil, chopped
Parmesan, to sprinkle
Salt and pepper, to season
METHOD
Chop the potatoes in half, boil until very tender and drain.
In a bowl, combine the potatoes and zucchini. Add the grated cheese, milk, coriander, basil, salt and pepper, and mix thoroughly.
On a baking tray, spoon out the zucchini-potato mixture and form into balls.
Sprinkle with Parmesan and grated cheese, and bake at 350°F for 15 minutes.
When golden, remove from oven... and enjoy!