30 Egg Hacks You Need To Try
Oh the things you can do with eggs! Poach 'em, bake 'em, fry 'em, boil 'em—but did you know you could do these 30 cool hacks with them, too?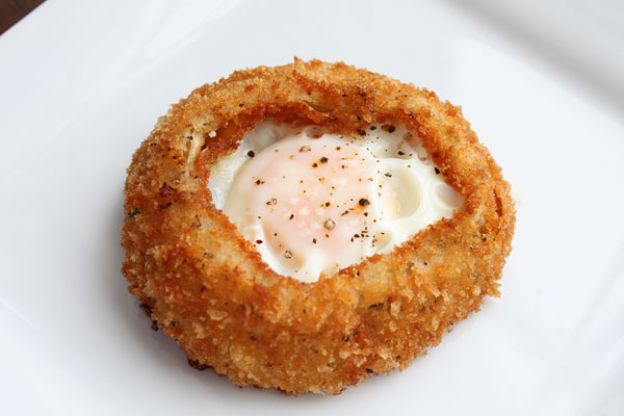 1

/30
View slideshow
© Simple Comfort Food
Fried Eggs In Onion Rings
Here's a great fried egg trick that will help contain its shape in the pan: crack the egg into a cooked onion ring. The mix of crunchy breading and gooey egg yolk is such a delicious way to start your day. Recipe here.
More steaming articles
Chef Tips and Tricks
8 Mistakes That Everybody Makes With Pasta
Do you put the pasta in without waiting for the water to boil? Add oil? Forget the salt?