24 Cozy Pies & Cobblers Perfect for Fall
Hello, glorious pie season!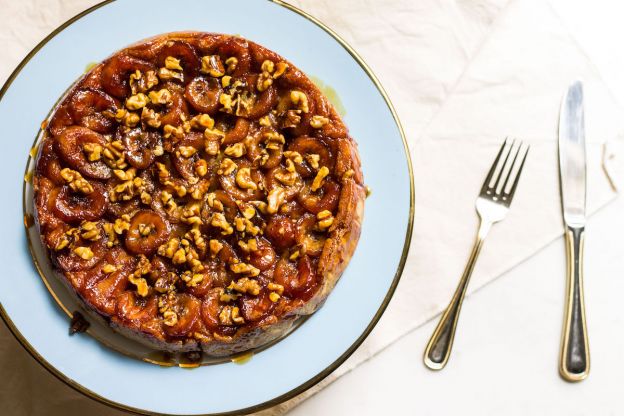 1

/24
View slideshow
© Mon Petit Four
Banana Tarte Tatin with Chopped Nuts
Tarte tatins are most often made with apples, but one taste of this upside down pie will make you a true believer. Caramelized bananas give this dessert a particularly moreish flavor, and walnuts add a beautiful texture to the buttery tart. Here's the recipe.
More steaming articles
Chef Tips and Tricks
VIDEO: Rustic Cherry Tart
Craving sweet? This rustic cherry tart is easy, quick and delicious!
INGREDIENTS:
1 shortcrust pastry
3 cups / 750 g. of cherries
1/3 cup / 60 g. of sugar
2/3 cup / 60 g. of almond flour
4 tbsp. of brown sugar
Pistachios
A dash of milk
METHOD:
Mix the cherries and sugar together. Let stand 20 minutes.
Spread or roll out the shortcrust pastry, sprinkle with almond powder and brown sugar.
Place the cherries in the center of the dough, leaving about 2 inches of free dough on the edges. Fold in the edges.
Brush with milk (this will make the crust go golden), sprinkle with brown sugar and bake for 20 minutes at 350°F/180°C.
Top with a handful of chopped pistachios, and serve!