Top 10 Mistakes that will Ruin a Homemade Pizza
Pizza may be your favorite food but is yours as good as it could be? Stop making these 10 mistakes and you'll never order take-out again!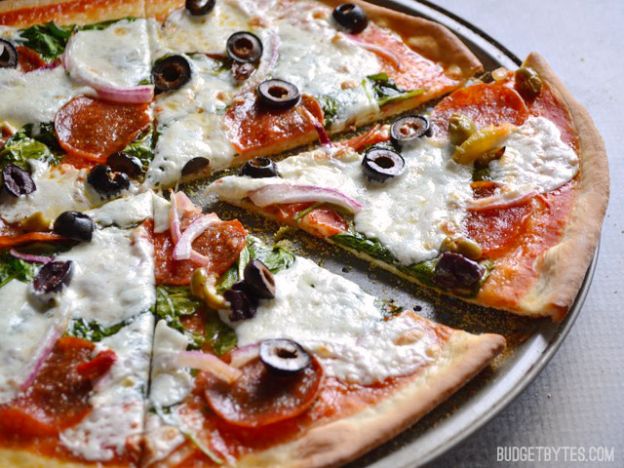 1

/10
View slideshow
© Budget Bytes
Stretching your dough too thin
Getting your pizza dough just right can be a challenge: too thick and it'll be more chewy than crispy, but too thin and it won't be able to support the toppings. To find that perfect balance, aim for at least 1/8 inch thick, like in this delicious recipe.
More steaming articles
Chef Tips and Tricks
Three Cheese Baguette
You'll drool over this 3 cheese, bacon-wrapped baguette.
INGREDIENTS
Blue cheese
Cheddar cheese
Mozarella
1 baguette
Sun-dried tomatoes
Bacon
METHOD
Cut your cheeses into thin slices
Slice baguette down the middle (like a sandwich)
Layer cheddar, blue, and mozarella cheese inside the bread
Top with sun-dried tomatoes
Close baguette and wrap with bacon strips
Put in oven and bake for 20 minutes at 350 degrees
Slice and serve!