25 Cozy Soups to Make Before Winter Ends
Soup is great any time of the year, but these recipes will be especially delicious if you try them out before winter ends.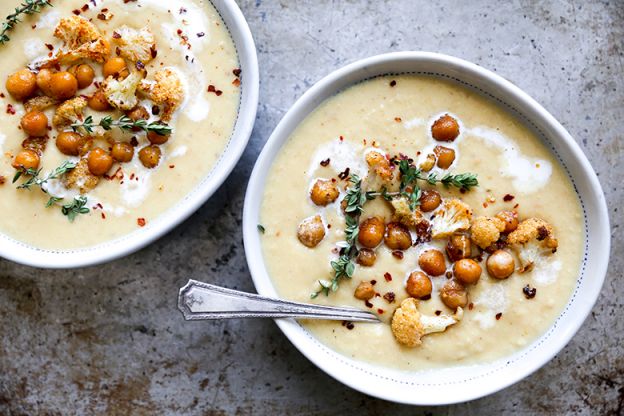 1

/25
View slideshow
© Floating Kitchen
Roasted Cauliflower and Chickpea Soup
This hot, white soup is the perfect thing to enjoy on a lazy day, from the comfort of your pajamas and the coziest spot on your couch. Make sure to keep some extra roasted cauliflower for the gorgeous garnish, in order to take a beige soup from blah to wow. Get the recipe here.
More steaming articles
Chef Tips and Tricks
VIDEO: Chicken Quesadillas
These quick and easy chicken quesadillas are the perfect, last-minute family dinner!
INGREDIENTS:
2 chicken breasts
1/2 cup of tomato sauce
1/2 cup of chives, chopped
1 tsp. of Mexican spice mix
4 Tortillas
Cheddar
Salt, to taste
METHOD:
Put shredded chicken breast, tomato sauce, chives, and mexican spice mix in a bowl and mix together.
Lay out the tortillas. Place a slice of cheddar in the center, and cover with the chicken mix.
Fold up tortillas, and heat in a frying pan until golden.
Enjoy!