28 Slow Cooker Staples That Start With Canned Food
These 28 slow cooker recipes all start by opening a can or two...which means even shorter prep time than usual!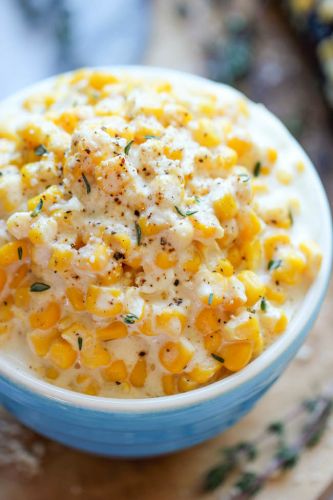 1

/28
View slideshow
© Damn Delicious
Slow Cooker Creamed Corn
Simply open a can of corn, add a few delicious ingredients to your slow cooker and hey presto--you've got homemade creamed corn! Get the recipe here and enjoy!
More steaming articles
Chef Tips and Tricks
VIDEO: Chicken Quesadillas
These quick and easy chicken quesadillas are the perfect, last-minute family dinner!
INGREDIENTS:
2 chicken breasts
1/2 cup of tomato sauce
1/2 cup of chives, chopped
1 tsp. of Mexican spice mix
4 Tortillas
Cheddar
Salt, to taste
METHOD:
Put shredded chicken breast, tomato sauce, chives, and mexican spice mix in a bowl and mix together.
Lay out the tortillas. Place a slice of cheddar in the center, and cover with the chicken mix.
Fold up tortillas, and heat in a frying pan until golden.
Enjoy!