The Sugar Hit's interview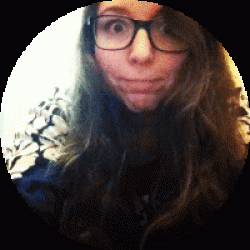 Interview by Lydia
Visit the blog: The Sugar Hit.
Hello The Sugar Hit, so tell us...
When did you begin your blog, and what inspired you to start it?
I started my blog waaaay back in 2010, but have only been pursuing it 'seriously' for about 12 months now. I was inspired to start it because it seemed like a great excuse to bake and eat gorgeous food all the time. People where starting to give me and my lunchtime brownies funny looks.
Are you involved in the blogging community - how do you attract new readers?
Absolutely! Being part of this crazy worldwide blogging community is one of the funnest parts of blogging! There are so many talented lads and ladies out there, I wish I could meet them all. As far as attracting new readers goes, I think that producing great content is the best thing you can do, and then trying to get that content out in as many places as possible is the next best thing.
Who are your culinary influences?
HARD QUESTION. At the moment, I'm digging hard on Gizzi Erskine, Jeni Britton-Bauer, Rachel Khoo, and of course, forever and always, Nigella Lawson. But that's not to mention Nigel Slater, Jamie Oliver, Joy the Baker, and a million others.
If you could be a contestant or guest on any cooking show what show would you choose?
Ugh, honestly, I'm not sure I ever would. I have control issues. I'd love to be one of those background people on one of Nigella's shows...those guys who just turn up and laugh at her jokes and eat the food? I'd be good at that.
What is your earliest food memory?
Probably eating 'beer and bikkies' with my Grandad when I was very little. He had beer, we had ginger ale, and we all would have been eating probably milk arrowroot biscuits, out in his backyard in 30 degree heat. I love that memory.
Your blog helps "the young, the broke, the hungry, and anyone wanting to live a champagne lifestyle on a beer budget." What are a couple tips you can give our readers?
TIP 1: Pimp your ramen noodles with soy sauce, a little peanut butter and some sriracha. Add some spring onions, chives or coriander if you have it.
TIP 2: Buy cheap Italian-style sparkling wines, and serve them in a jug with heaps of lime juice. Tasty AND fancy!
TIP 3: Cheese omelets are a surprisingly fancy meal, when served with wine. Tell your friends the cheese gruyere, or comte, and they probably won't know the difference (maybe).
TIP 4: Potatoes are one of the cheapest foods you can buy, and oven chips are delicious and easy. Chop em up, add a little oil, and bake for 40 minutes, turning halfway. Add salt, maybe some herbs...yum.
TIP 5: Every so often, go nuts and buy that $30 steak. It'll be delicious, and you can always eat 2 minute noodles for a few days. See tip number 1.
Is there any dish, ingredient or type of food you refuse to cook?
Hmmmmmm. Nope. Perhaps brains, but I'd even give that a go...maybe.
When you have a last minute get together, what are your go to dishes?
Pasta! I make a great sausage pasta (I always have some snags in the freezer) with tomatoes, vermouth (a great store-cupboard item for when the wine needs to be in my glass), and some rosemary and garlic. It's gorgeous.
Otherwise, I can usually fling together a Vietnamese style noodle salad, glass noodles only take a minute, with some grilled chicken or little pork meatballs. As long as the dressing is good, you're laughing. Mine has garlic, chilli, rice vinegar, salt, sugar and a little water. And some lime juice if I have it.
Otherwise, phone for a pizza. Just do it.
What are your goals for your blog? Where would you like to see it in the next year? Five years?
World dominations, obviously.
Anything else you would like to share?
Thanks for inviting me to do this interview! It's been a blast.
xx Sarah.
Thank you The Sugar Hit for answering our questions and see you soon!
Published by Lydia - 10/14/2013

If you are a blogger, a chef, working in the food industry or have a website about food and cooking, and you would like to share with our community, please contact us!
We would be happy to feature you on our site.