17 Addictively Good Popcorn Recipes You'll Love to Snack On
Popcorn is so much more than just a simple movie snack. It also serves as the base ingredient for myriad recipes, like these 18 crunchy snacks!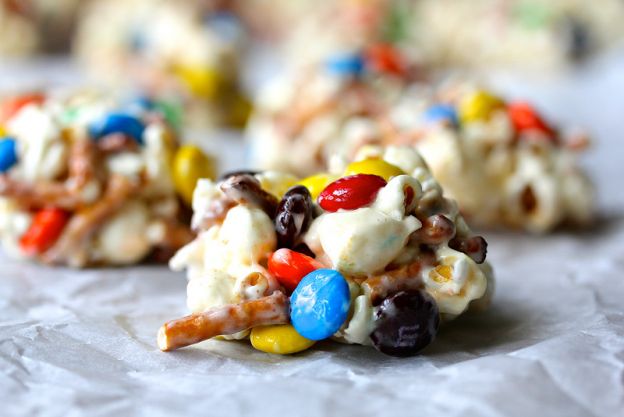 1

/17
View slideshow
© Karen's Kitchen Stories
Sweet And Salty Popcorn Cookies
Have you ever tried making popcorn cookies before? Filled with M&M's, pretzels and marshmallows, they're the perfect mix of sweet and salty. Kids and adults alike won't be able to get enough! Get the recipe here.
More steaming articles
Chef Tips and Tricks
VIDEO: Sweet Potato Toast
Did you know you can toast sweet potato slices... and it's absolutely delicious!
Method
Slice an avocado in half.
In a bowl, combine avocado with half an onion (diced) and coriander.
Add the juice from half a lemon and some salt, and mix.
Cut a sweet potato into 1/2 inch slices.
Place in a toaster, making sure to toast both sides.
Spread the avocado mix onto the toast. Enjoy!