30 Next Level BBQ Side Dishes
What's a barbecue without the sides? These ones are so good, they can practically stand on their own.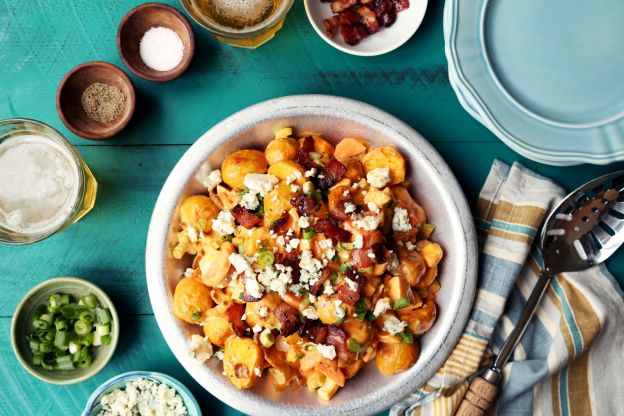 1

/30
View slideshow
© The Candid Appetite
Buffalo Potato Salad
This spicy potato salad goes perfectly with lots of barbecue favorites and is sure to be a hit! Tender potatoes are mixed with buffalo wing sauce, plus bacon, blue cheese, and other fixings to create a unique potato salad you'll love. Get the recipe here.
More steaming articles
Chef Tips and Tricks
VIDEO: Fresh Mango Salad
Dive into summer with this fresh, light and healthy mango salad!
INGREDIENTS
Peanuts
Carrot
Mango
Rocket
2 limes
Olive oil
Soy sauce
Red onion, minced
Salt
Pepper
METHOD
Lightly sautée the peanuts until golden.
Take the carrots and cut into thin slices.
Peel the mango and slice into thin strips.
Squeeze the juice from 2 limes into a bowl, and add olive oil, soy sauce, minced onion, salt and pepper.
In a bowl, toss together the mango, carrot, rocket, and lime-soy dressing.
Enjoy!