45 Quick & Easy Dinners to Make with Ground Meat
There are so many delicious ways to use up ground meat. Give these easy 30-minute meals a try now!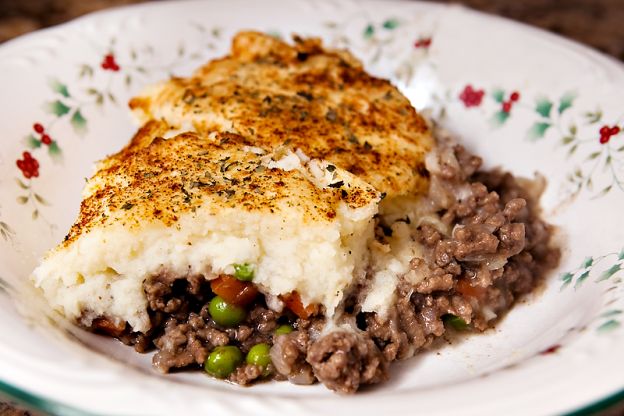 1

/45
View slideshow
© Brownie Bites
Shepherd's Pie
Shepherd's pie is a classic way to get your meat and potatoes fix, and this 30-minute recipe will do more than satisfy. Creamy mashed potatoes atop gravy-coated ground beef and veggies is supremely comforting, especially with the potatoes crisped and browned under the broiler just before serving.
More steaming articles
Chef Tips and Tricks
VIDEO: Chicken Quesadillas
These quick and easy chicken quesadillas are the perfect, last-minute family dinner!
INGREDIENTS:
2 chicken breasts
1/2 cup of tomato sauce
1/2 cup of chives, chopped
1 tsp. of Mexican spice mix
4 Tortillas
Cheddar
Salt, to taste
METHOD:
Put shredded chicken breast, tomato sauce, chives, and mexican spice mix in a bowl and mix together.
Lay out the tortillas. Place a slice of cheddar in the center, and cover with the chicken mix.
Fold up tortillas, and heat in a frying pan until golden.
Enjoy!