Foolproof Recipes Made from Pantry Staples
No time to get to the grocery store? No worries. Get the ingredients for these dishes directly from your pantry!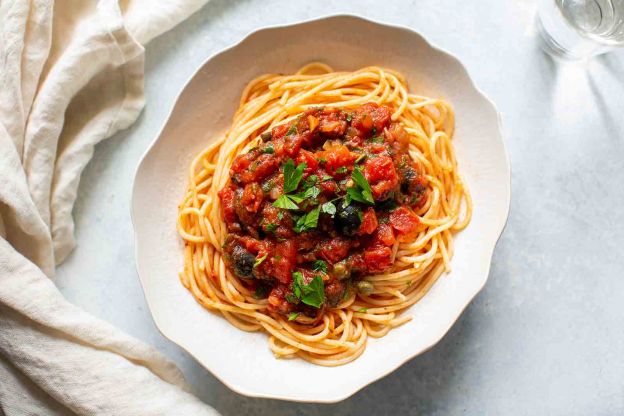 1

/20
View slideshow
© Elise Bauer
Pasta Puttanesca
Pasta puttanesca truly is the ultimate pantry meal— it's made with dried pasta and the base ingredients are canned crushed tomatoes, canned anchovies, olives, tomato paste and capers. Dig out an onion, throw in a few spices, and you've got yourself a delicious, easy meal in no time. Get the recipe here.
More steaming articles
Chef Tips and Tricks
VIDEO: Piña Colada
Learn how to mix your own piña coladas like a pro... it's easy!
Ingredients:
1/5 cup of dark rum
1/5 cup of coconut milk
2/5 cup of pineapple juice
a few mint leaves