15 Mouthwatering Hoagies You Have to Try
No need to go to Philadelphia for a satisfying hoagie! Here are 15 recipes for loaded sandwiches that will leave you blissfully stuffed.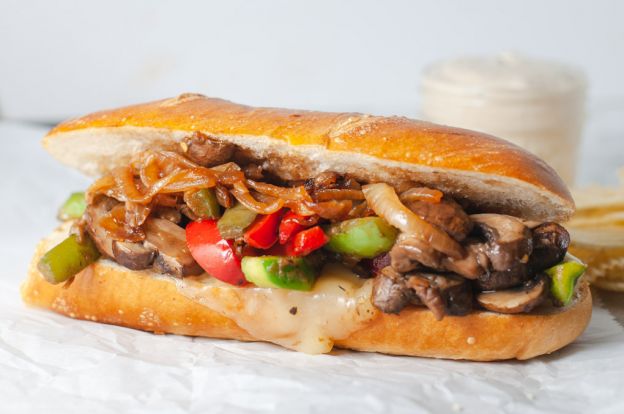 1

/15
View slideshow
© Cozy Peach Kitchen
Vegetarian Mushroom Philly Cheesesteak with Caramelized Onions
Here's a delicious vegetarian version of the cheesesteak classic. This mouthwatering recipe uses sautéed mushrooms loaded with grilled peppers and molten provolone cheese. The meaty texture of the mushrooms more than makes up for the lack of meat, so you won't miss it!
More steaming articles
Chef Tips and Tricks
VIDEO: Chicken Quesadillas
These quick and easy chicken quesadillas are the perfect, last-minute family dinner!
INGREDIENTS:
2 chicken breasts
1/2 cup of tomato sauce
1/2 cup of chives, chopped
1 tsp. of Mexican spice mix
4 Tortillas
Cheddar
Salt, to taste
METHOD:
Put shredded chicken breast, tomato sauce, chives, and mexican spice mix in a bowl and mix together.
Lay out the tortillas. Place a slice of cheddar in the center, and cover with the chicken mix.
Fold up tortillas, and heat in a frying pan until golden.
Enjoy!