Beautiful Spring Desserts that will Make You Do a Double Take
Spring is in the air and on your plate with these recipes!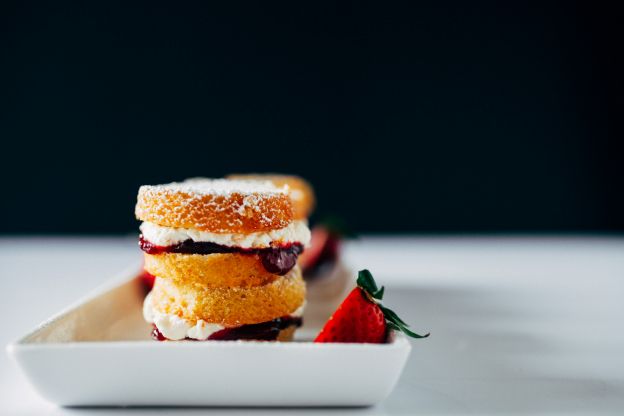 1

/33
View slideshow
© The Crepes of Wrath
Mini Victoria Sponge Cakes with Orange Whipped Cream
These little cuties are great for a springtime brunch. Filled with orange whipped cream and strawberry jam, the berry and citrus flavors blend beautifully for a lovely mini cake that's easy and delicious. Here's the recipe.
More steaming articles
Chef Tips and Tricks
VIDEO: Tropical Salmon Sushi Cups
These fun Tropical Salmon Sushi Cups make the perfect warm-weather appetizer!
Ingredients
1/2 cup rice vinegar
2 tbsp sugar
2 cups cooked sushi rice
1 cup soy sauce
1/4 cup chopped cilantro
2 tbsp seasame oil
1 tsp chili paste
Salt
1 mango, diced
1 avocado, diced
1 lb salmon, diced
Method
Combine the rice vinegar and sugar.
Stir though the cooked sushi rice, and with wet hands, shape into balls.
Press the balls into ramekins lined with parchment paper, and press the rice up the sides of the ramekins into cup shapes.
Refrigerate for 15 minutes.
In the meantime, combine the soy sauce, cilantro, sesame oil, chili paste and salt in a bowl.
Combine the mango, avocado and salmon.
Pour the soy mixture over the salmon mixture, and stir through until evenly coated.
Remove the rice cups from the refrigerator, and peel off the parchment paper.
Distribute the salmon mixture between the rice cups.
Garnish, serve and enjoy!