Mouthwatering Recipes to Keep Weeknight Dinners Interesting
Just because it's a weeknight, doesn't mean your dinner shouldn't be weekend-worthy!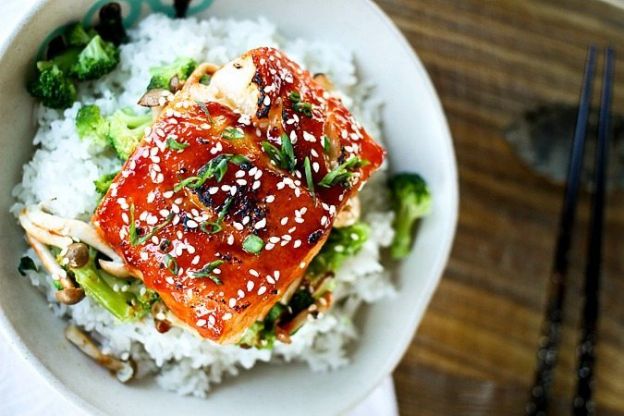 1

/40
View slideshow
© Foodie with Family
Korean Miso and Honey Glazed Cod
If you're ready to switch things up, you need to try this recipe. Sweet, savory, and buttery, this cod is beautifully spiced. Since it takes less than 25 minutes start to finish, you'll have plenty of time to savor every bite. Here's the recipe.
More steaming articles
Chef Tips and Tricks
VIDEO: Chicken Quesadillas
These quick and easy chicken quesadillas are the perfect, last-minute family dinner!
INGREDIENTS:
2 chicken breasts
1/2 cup of tomato sauce
1/2 cup of chives, chopped
1 tsp. of Mexican spice mix
4 Tortillas
Cheddar
Salt, to taste
METHOD:
Put shredded chicken breast, tomato sauce, chives, and mexican spice mix in a bowl and mix together.
Lay out the tortillas. Place a slice of cheddar in the center, and cover with the chicken mix.
Fold up tortillas, and heat in a frying pan until golden.
Enjoy!