Here's the Easiest Recipe for Pumpkin that's not Soup or Pie
There are infinite hummus variations out there, but during the colder months, you have to try it with pumpkin! Here's our easy step-by-step recipe.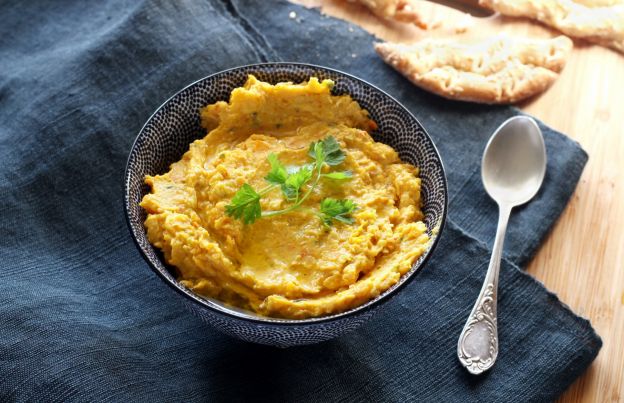 1

/10
View slideshow
© Gourmandize
Pumpkin Hummus
Tired of pumpkin pie and pumpkin soup? There's still so much you can do with this versatile winter squash, including this easy and delicious hummus! It's a slight deviation from the traditional recipe, thanks to the addition of sweet pumpkin flesh. Try our step-by-step recipe now.
More steaming articles
Chef Tips and Tricks
VIDEO: Eggplant Hummus Toasties
Ingredients
Eggplant
Hummus
Coriander
Salt and pepper
Method
Slice eggplant and chop coriander
Place sliced eggplant in toaster
Thoroughly mix hummus, salt, pepper, and coriander
Spread the mixture onto the toasted eggplant slice!