Impress Everyone with These Festive Chocolate Snowflake Cookies
How cute are these?! You'll be wanting to make batches of these shortbread beauties all winter! Here's the full step-by-step recipe.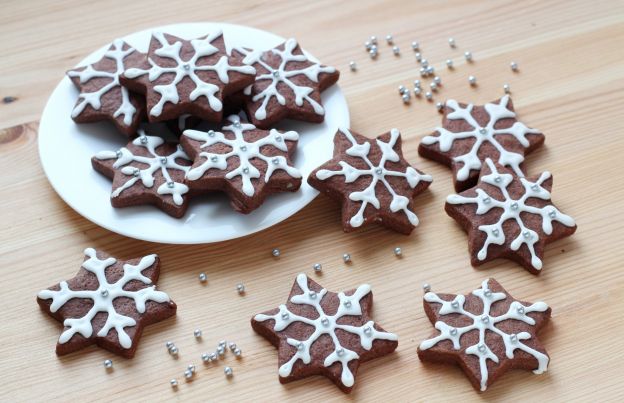 1

/15
View slideshow
© Gourmandize
Chocolate Snowflake Cookies
If the weather outside is frightful, what could be better than turning on the 'ol oven and getting down to baking goodies that will fill the house with warmth and good cheer! Not to mention, with this step-by-step recipe, you can start to hone your cookie decorating skills with ease.
More steaming articles
Chef Tips and Tricks
VIDEO: Salted Caramel Thumbprint Cookies
These salted caramel thumbprint cookies are easy to make and super delicious!
INGREDIENTS:
1/4 cup / 50g of softened butter
1 egg (divide the yolk and white)
1/4 cup / 50g of sugar
Pinch of sea salt
1 cup / 150g of flour
1 cup / 100g of chopped nuts
Salted caramel
Melted dark chocolate
METHOD:
In a bowl, mix together the butter, egg yolk, sugar, and salt.

Add the flour and mix. Roll into a ball.

Chill for 30 minutes.

Remove from refrigerator. Divide the dough and roll into 1-inch balls.

Dip each ball in egg yolk, and then roll in chopped nuts.

Place on baking sheet (lined with parchment paper), and press your thumb into the center.

Bake at 340°F/170°C for 12 minutes, or until golden.

Remove from oven and let cool.

Pour the salted caramel into the center groove,and drizzle with dark chocolate.

Enjoy!