10 Simple Tips to Better Desk Lunches
Eating well at the office doesn't have to be expensive or complicated. Make sad desk lunches a thing of the past with these 15 simple tips!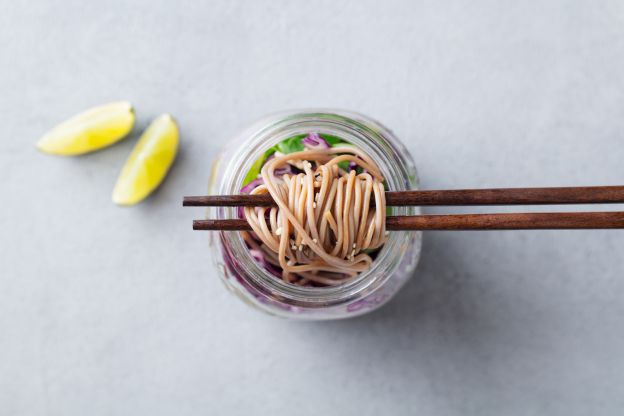 1

/10
View slideshow
© Getty Images
Do Your Sunday Meal Prep
Spending a bit of time in the kitchen on Sunday will make your weekday lunches infinitely easier and more delicious. You don't necessarily have to prepare all your meals for the week. For example, assemble a few make-ahead instant noodle jars on the weekend to toss in your bag on the way out the door. At lunchtime, simply pour over boiling water from the office kettle. Mason jar salads are another great time-saver, as are grain bowls with sheet pan roasted veggies. Think simple but healthy!
More steaming articles
Chef Tips and Tricks
VIDEO: Salted Caramel Thumbprint Cookies
These salted caramel thumbprint cookies are easy to make and super delicious!
INGREDIENTS:
1/4 cup / 50g of softened butter
1 egg (divide the yolk and white)
1/4 cup / 50g of sugar
Pinch of sea salt
1 cup / 150g of flour
1 cup / 100g of chopped nuts
Salted caramel
Melted dark chocolate
METHOD:
In a bowl, mix together the butter, egg yolk, sugar, and salt.

Add the flour and mix. Roll into a ball.

Chill for 30 minutes.

Remove from refrigerator. Divide the dough and roll into 1-inch balls.

Dip each ball in egg yolk, and then roll in chopped nuts.

Place on baking sheet (lined with parchment paper), and press your thumb into the center.

Bake at 340°F/170°C for 12 minutes, or until golden.

Remove from oven and let cool.

Pour the salted caramel into the center groove,and drizzle with dark chocolate.

Enjoy!