Delicious Cold Dinners for Hot Summer Evenings
Planning on lingering over long dinners on the patio? These recipes can be served cold so you can hang out as long as you like!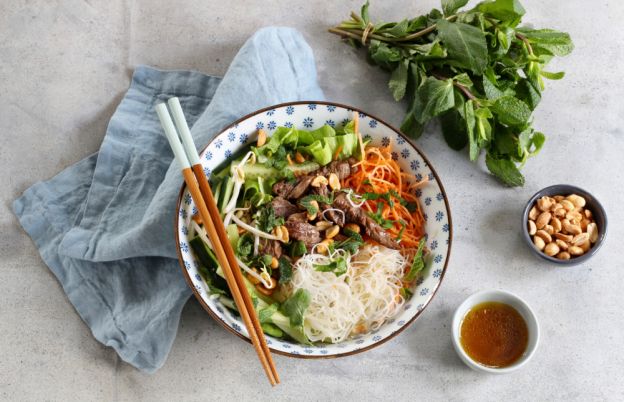 1

/22
View slideshow
© Gourmandize
Vietnamese Beef and Noodle Salad (Bo Bun)
Bo bun, or Vietnamese beef and noodle salad, is one of our favorite cold recipes to enjoy in the summertime. The flank steak can be cooked and left to cool before serving atop a bed of thin rice noodles with crisp veggies in a tasty sweet-and-sour vinaigrette. Get our step-by-step recipe.
More steaming articles
Chef Tips and Tricks
How to properly cook green vegetables
Discover how to cook green vegetables the right way!