Easy Peasy Marinades for Juicy, Flavorful Chicken
Marinating your chicken is a great way to infuse it with delicious flavor before it's cooked. Rotate through these 10 tasty marinades so you never get bored!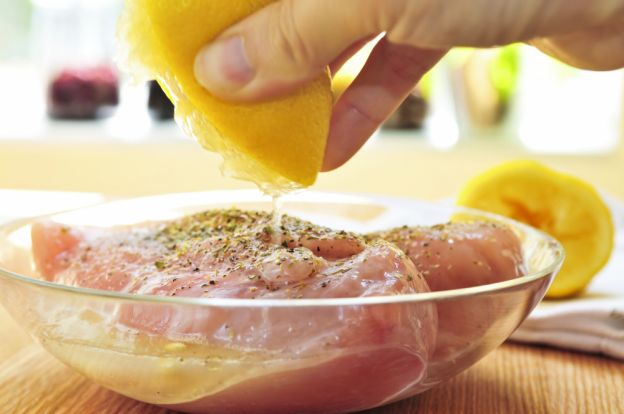 1

/11
View slideshow
Chicken Marinades
A marinade is a mixture of a liquid and condiments that we use to soak foods in to give them more flavor before cooking. Extra-virgin olive oil, high-quality wine and exotic spices are perfect for marinating chicken in. But the sky is the limit when it comes to flavor combinations, and if you cycle through these 10 marinades, you're guaranteed to never get bored with chicken!
More steaming articles
Chef Tips and Tricks
VIDEO: Chicken Quesadillas
These quick and easy chicken quesadillas are the perfect, last-minute family dinner!
INGREDIENTS:
2 chicken breasts
1/2 cup of tomato sauce
1/2 cup of chives, chopped
1 tsp. of Mexican spice mix
4 Tortillas
Cheddar
Salt, to taste
METHOD:
Put shredded chicken breast, tomato sauce, chives, and mexican spice mix in a bowl and mix together.
Lay out the tortillas. Place a slice of cheddar in the center, and cover with the chicken mix.
Fold up tortillas, and heat in a frying pan until golden.
Enjoy!