40 Hacks to Help You Bake Like a Pro
Feeling unconfident in your baking skills? These are the tips you need to know, in order to bake like a pro!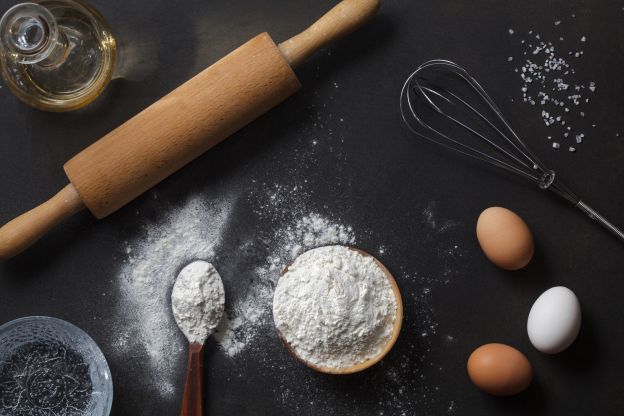 1

/40
View slideshow
© Getty Images
Bake Like a Pro: The Secrets to Success
You don't need to have a pastry chef degree to produce stellar baked goods! Whether you're an amateur or pro home baker, here are 40 baking tips that guarantee delicious results.
More steaming articles
Chef Tips and Tricks
VIDEO: Zebra Cake
Try this clever trick to make the perfect zebra cake!
Ingredients
2 large water or soda bottles (empty)
2 cups flour
1 cup sugar
2 sticks butter
6 eggs
1 tbsp baking powder
1 cup heavy cream
4 tbsp cocoa powder
Method
Preheat oven to 350°F.
Ready 2 large plastic bottles, cleaned and dried.
Add 1 cup of flour to each bottle.
Add 1/2 cup of sugar to each.
Melt butter, then add equal halves to each bottle.
Add 6 eggs, 3 in each.
Add 1/2 tbsp of baking powder to each.
Add 1/2 cup of heavy cream to each.
Shake the bottles thoroughly until the contents are well mixed.
In one of the bottles only, add the cocoa powder.
Beginning with the cocoa powder mixture, add a dolop of batter to the center of a circular
baking tin. Do the same with the other mixture, placing the dolop directly in the center of the previous one.
Continue with alternating additions of each mixture until all batter is used and the tin is full.
Place in the oven and bake for 30 minutes.
Serve and enjoy!