51 Easy Zucchini Recipes that are Anything But Boring
Sometimes, you're in the mood for something other than sauteed or roasted zucchini. These 51 creative and delicious recipes have got you covered!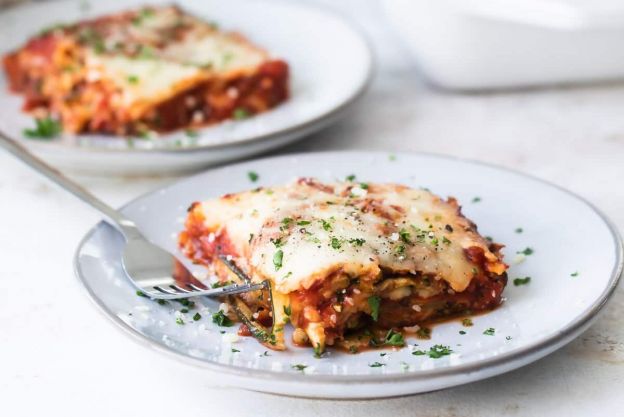 1

/51
View slideshow
© Culinary Hill
Zucchini Parmesan
This lightened-up zucchini parmesan bypasses the traditional breading process to save on time but still serves up a delicious, satisfying meal with homemade tomato sauce and plenty of gooey cheese. Get the recipe here.
More steaming articles
Chef Tips and Tricks
VIDEO: Crispy Zucchini Potato Cakes
Combine summer zucchini with leftover mashed potatoes for a delicious, savory treat!
INGREDIENTS
5 Potatoes
1.5 Cup shredded zucchini
3/4 Cup shredded cheese
3/ Cup milk
1/3 Cup coriander, chopped
1/3 Cup basil, chopped
Parmesan, to sprinkle
Salt and pepper, to season
METHOD
Chop the potatoes in half, boil until very tender and drain.
In a bowl, combine the potatoes and zucchini. Add the grated cheese, milk, coriander, basil, salt and pepper, and mix thoroughly.
On a baking tray, spoon out the zucchini-potato mixture and form into balls.
Sprinkle with Parmesan and grated cheese, and bake at 350°F for 15 minutes.
When golden, remove from oven... and enjoy!