36 Outstanding Appetizers to Make in A Muffin Tin
Your muffin tin is good for so much more than just making muffins! Get inspired with these totally clever appetizer recipes!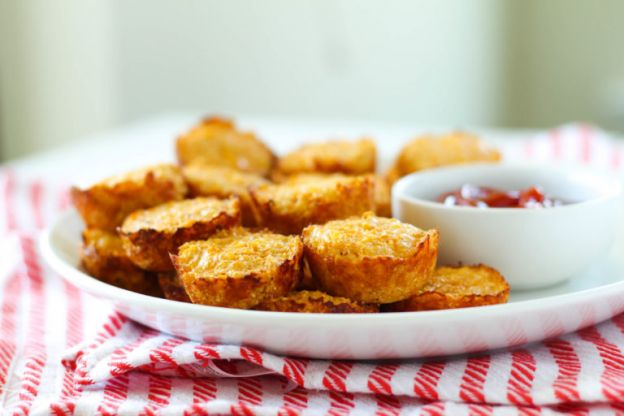 1

/36
View slideshow
© Zen & Spice
BBQ Cauliflower Tots
Skip the frozen tater tots, and switch things up with these crisp, cheesy and vegetable-packed BBQ cauliflower tots. They make for a no-brainer meatless appetizer everyone will love. Get the recipe here.
More steaming articles
Chef Tips and Tricks
VIDEO: Zebra Cake
Try this clever trick to make the perfect zebra cake!
Ingredients
2 large water or soda bottles (empty)
2 cups flour
1 cup sugar
2 sticks butter
6 eggs
1 tbsp baking powder
1 cup heavy cream
4 tbsp cocoa powder
Method
Preheat oven to 350°F.
Ready 2 large plastic bottles, cleaned and dried.
Add 1 cup of flour to each bottle.
Add 1/2 cup of sugar to each.
Melt butter, then add equal halves to each bottle.
Add 6 eggs, 3 in each.
Add 1/2 tbsp of baking powder to each.
Add 1/2 cup of heavy cream to each.
Shake the bottles thoroughly until the contents are well mixed.
In one of the bottles only, add the cocoa powder.
Beginning with the cocoa powder mixture, add a dolop of batter to the center of a circular
baking tin. Do the same with the other mixture, placing the dolop directly in the center of the previous one.
Continue with alternating additions of each mixture until all batter is used and the tin is full.
Place in the oven and bake for 30 minutes.
Serve and enjoy!