27 Next-Level Mac & Cheese Recipes
Mac and cheese alone makes our mouths water, but there's always room for improvement. Level up with these 27 mouthwatering recipes.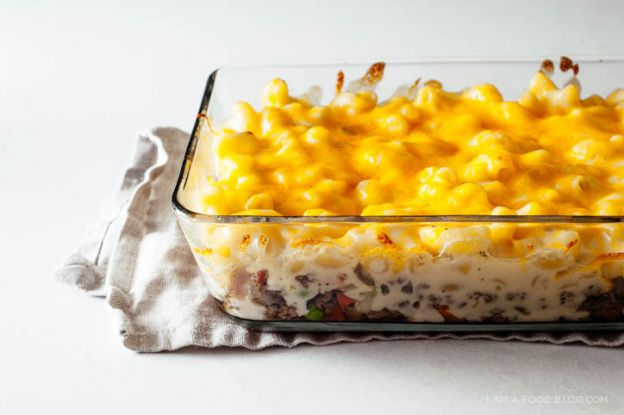 1

/27
View slideshow
© I Am A Food Blog
Spread it Atop Shepherd's Pie
While it's common to see mac and cheese being topped with all sorts of different ingredients, it's unusual to see it be the topping itself! This ultra indulgent recipe layers it on top of shepherd's pie filling (ground beef, peas, and carrots) as an extra cheesy, extra hearty substitute for the traditional mashed potatoes.
More steaming articles
Chef Tips and Tricks
How to make tomato sauce
Learn how to make authentic homemade tomato sauce. It's easy as 1-2-3!