The Only Authentic Pasta Carbonara Recipe You'll Ever Need
All you need to make 100% authentic Italian pasta carbonara is: pasta, lardons, eggs, Parmesan, cooking water and salt and pepper to taste!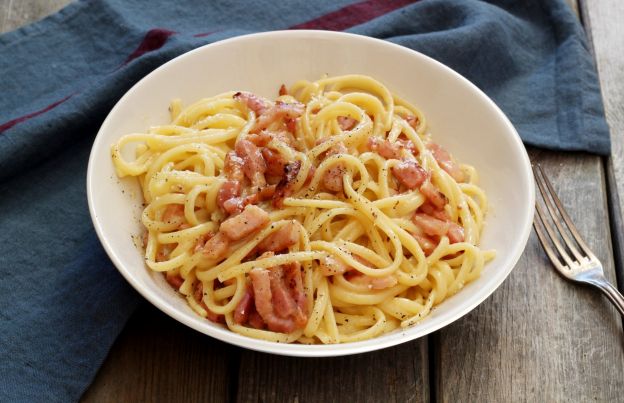 1

/14
View slideshow
© Gourmandize
Pasta Carbonara
Pasta Carbonara is a delightfully rich, creamy, comforting Italian recipe with few ingredients. Despite popular belief, there is no added cream. The dish takes on its moist, lush texture from raw egg that gets cooked up while coating the noodles at the end. Get our full recipe here.
More steaming articles
Chef Tips and Tricks
8 Mistakes That Everybody Makes With Pasta
Do you put the pasta in without waiting for the water to boil? Add oil? Forget the salt?