Cozy Meatless Monday Dinners for Two
Going meatless on Mondays but only have two mouths to feed? Try these savory dinner ideas for two — all 100% vegetarian and delicious!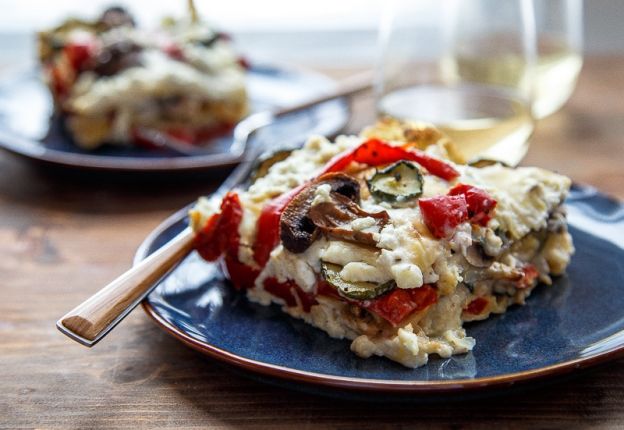 1

/15
View slideshow
© Dessert For Two
Roasted Vegetable Lasagna
Most lasagna recipes make large portions, but if you don't have many mouths to feed try this vegetarian lasagna for two. Made with roasted veggies, a creamy white sauce and crumbled goat cheese, it's a great "clean-out-the-fridge" kind of meal and a delicious alternative to classic lasagna. Get the recipe here.
More steaming articles
Chef Tips and Tricks
VIDEO: Fresh Mango Salad
Dive into summer with this fresh, light and healthy mango salad!
INGREDIENTS
Peanuts
Carrot
Mango
Rocket
2 limes
Olive oil
Soy sauce
Red onion, minced
Salt
Pepper
METHOD
Lightly sautée the peanuts until golden.
Take the carrots and cut into thin slices.
Peel the mango and slice into thin strips.
Squeeze the juice from 2 limes into a bowl, and add olive oil, soy sauce, minced onion, salt and pepper.
In a bowl, toss together the mango, carrot, rocket, and lime-soy dressing.
Enjoy!