25 Unusual Meat & Sauce Pairings You Must Try
Get out of your boring barbecue-sauce rut and check out these 25 unusual meat & sauce pairings that will have your taste buds seriously tingling!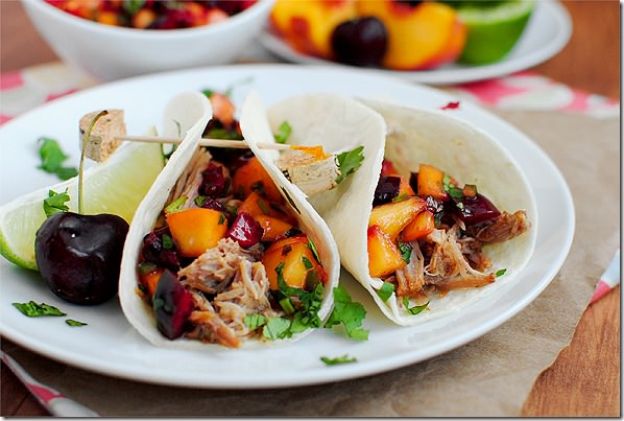 1

/25
View slideshow
© Iowa Girl Eats
Smoky Pulled Pork Tacos with Cherry-Peach Salsa
Pork is well-known to compliment fruit such as apples, but this crock pot recipe takes it to another level with the exotic cherry-peach salsa. The pork is cooked until incredibly tender, then stuffed into soft tacos and drizzled with this juicy, fruity sauce. Enjoy it here.
More steaming articles
Chef Tips and Tricks
VIDEO: Delicious Stuffed Cabbages
These tasty stuffed cabbage rolls are so easy!
Ingredients
1 onion
5 - 6 thick rashers bacon
1/2 lb sausage meat
1/2 cup tomato paste
2 cloves garlic, diced
2 bell peppers, diced
Salt
1 cabbage head

Method
Fry the bacon in a skillet, then add onion, and meat.
Add tomato paste, bell peppers, garlic and salt, and simmer till cooked through
Boil 1 whole cabbage head in salted water till tender
Spoon mixture into individual cabbage leaves, and fold carefully to form little rolls
Serve with any remaining mixture
Enjoy!