9 Hacks for Crispy, Flaky Homemade Croissants
Fresh, flaky, and irresistible croissants aren't just a bakery secret. Here are 9 hacks to mastering this pastry in your own kitchen!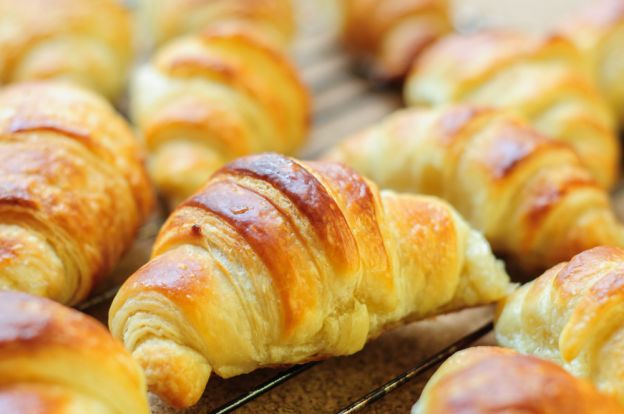 1

/9
View slideshow
© Getty Images
Know Your Dough: Easy vs. Authentic
Ever wondered how croissants you buy from a bakery get their light, crispy, layered result? That's because professional bakers will never take the easy way out with their croissant dough. Simply rolling up a puff pastry is fine for something simple and easy, but if you're going for authentic, French-style homemade croissants, you'll want to go the extra mile and make laminated dough. What exactly is that, you wonder? Keep reading.
More steaming articles
Chef Tips and Tricks
VIDEO: Tarte Tatin with Cherry Tomatoes
This French classic gets turned upside-down with tangy, caramelized cherry tomatoes!
INGREDIENTS
Bread, in chunks
Grated Parmesan
1 Egg
Salt and pepper
Italian Seasoning
1 Cup of milk
Sugar
Balsamic vinegar
Cherry Tomatoes
Prosciutto
METHOD
In a bowl, mix together the bread chunks, grated Parmesan, egg, salt, pepper, Italian Seasoning, and cup of milk.
In a pot, combine the sugar and Balsamic vinegar. Bring to a boil until it has reduced (it should be a little thicker).
Slice the cherry tomatoes in half, and place them in a single layer in a baking dish.
Cover the tomatoes with the reduced vinegar and a layer of Prosciutto.
Cover everything in a layer of the bread mixture, and cook at 350°F for 20 minutes.
Remove from oven, flip upside-down... and enjoy!