Freezer-Friendly Meals to Feed Your Family This October
Thanks to these recipes, dinner will be ready at the drop of a hat!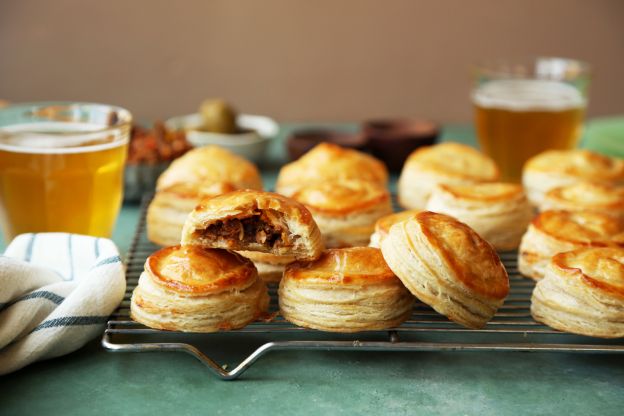 1

/25
View slideshow
© The Candid Appetite
Cuban Meat Pies
These tasty morsels are made 100% from scratch. Filled with plenty of herbs and spices, these pies freeze beautifully for a tasty snack—or, pair them with some veggies for a satisfying dinner. Get the recipe here.
More steaming articles
Chef Tips and Tricks
VIDEO: Chicken Quesadillas
These quick and easy chicken quesadillas are the perfect, last-minute family dinner!
INGREDIENTS:
2 chicken breasts
1/2 cup of tomato sauce
1/2 cup of chives, chopped
1 tsp. of Mexican spice mix
4 Tortillas
Cheddar
Salt, to taste
METHOD:
Put shredded chicken breast, tomato sauce, chives, and mexican spice mix in a bowl and mix together.
Lay out the tortillas. Place a slice of cheddar in the center, and cover with the chicken mix.
Fold up tortillas, and heat in a frying pan until golden.
Enjoy!