15 Deliciously Exotic Ways to Cook Linguine
Time to step out of your culinary comfort zone with these 15 unconventional ways to cook with linguine. Delicious times are ahead of you!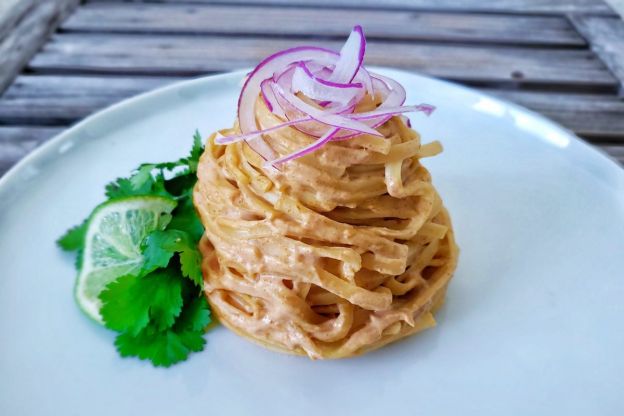 1

/15
View slideshow
© Plant-Based Matters
Linguine with Red Curry Cream Sauce
Linguine is an ideal pasta substitute for Asian noodle dishes, and this recipe proves it. Coated in a creamy, vegan-friendly curry sauce, the pasta noodles take on delicious Thai-style flavors you'll love.
More steaming articles