Easy & Festive Appetizers that are Guaranteed to Please
Whether it's for a holiday, game-day party, potluck, birthday, etc., here we've rounded up 20 delicious easy-to-make recipes for any occasion.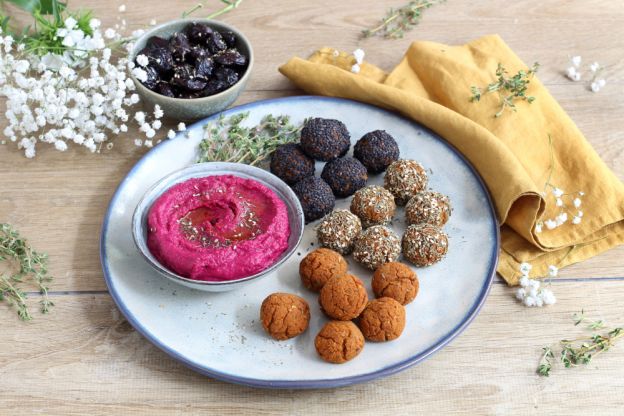 1

/20
View slideshow
© Gourmandize
Falafel Trio and Beetroot Hummus Plate
If you're crazy about chickpeas, try this easy falafel trio with vibrant, flavorful beetroot hummus. One group is coated in black sesame seeds, another in zaa'tar seasoning, and the last is stuffed with swiss cheese. Here's our easy-to-follow recipe.
More steaming articles
Chef Tips and Tricks
VIDEO: Crispy Fried Pasta Dippers
Run out of chips for the party ? Fry some pasta! Guaranteed success!
CRISPY FRIED PASTA DIPPERS
Cook bow-tie pasta for 8 minutes. Combine grated Parmesan with garlic, and Italian and curry spices.
Fry the pasta for two minutes on each side and mix into the cheese and spice combination.