99 Fantastic Recipes to Beat Your Weeknight Dinner Boredom
Save this list of dinner-worthy recipes now, and make these delicious, mouthwatering meals later!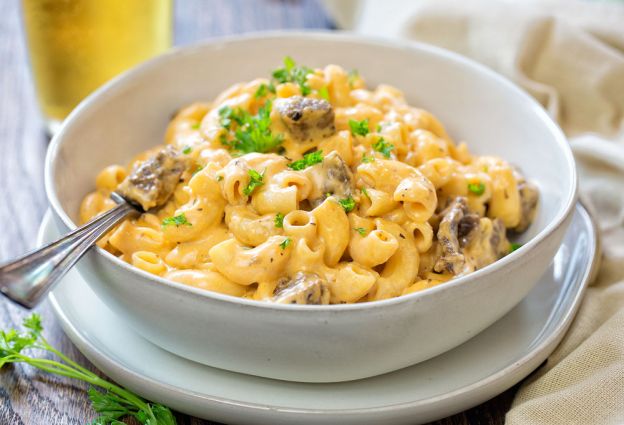 1

/99
View slideshow
© I Am Homesteader
Beer Mac and Cheese with Steak Bites
An all-time favorite—mac and cheese—gets an adult makeover with the addition of beer and steak bites. You can use whatever brew you like (light works but so does stout) to add some depth of flavor. The yeast in the beer will help bind the cheese and the noodles to perfection. Get the recipe here.
More steaming articles
Chef Tips and Tricks
VIDEO: Crispy Zucchini Potato Cakes
Combine summer zucchini with leftover mashed potatoes for a delicious, savory treat!
INGREDIENTS
5 Potatoes
1.5 Cup shredded zucchini
3/4 Cup shredded cheese
3/ Cup milk
1/3 Cup coriander, chopped
1/3 Cup basil, chopped
Parmesan, to sprinkle
Salt and pepper, to season
METHOD
Chop the potatoes in half, boil until very tender and drain.
In a bowl, combine the potatoes and zucchini. Add the grated cheese, milk, coriander, basil, salt and pepper, and mix thoroughly.
On a baking tray, spoon out the zucchini-potato mixture and form into balls.
Sprinkle with Parmesan and grated cheese, and bake at 350°F for 15 minutes.
When golden, remove from oven... and enjoy!