Common Grilling Mistakes Everyone Makes
Summertime means it's time to grill out! Make sure your BBQ's are the absolute best they can be, by avoiding these common grilling mistakes.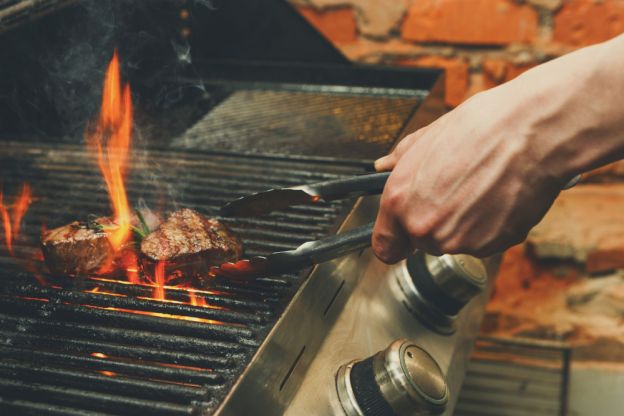 1

/13
View slideshow
© Getty Images
Grilling Mistakes
Who doesn't love a good backyard grill sesh? The smoky aromas wafting in the air, the slightly charred flavors of your food, the relaxation of cooking outside in the open air—but are you sure you're doing it right? While grilling may seem pretty straightforward, there are several ways to get it wrong. Here are the mistakes you're probably making, or at least the ones you definitely want to avoid.
More steaming articles
Chef Tips and Tricks
VIDEO: Delicious Stuffed Cabbages
These tasty stuffed cabbage rolls are so easy!
Ingredients
1 onion
5 - 6 thick rashers bacon
1/2 lb sausage meat
1/2 cup tomato paste
2 cloves garlic, diced
2 bell peppers, diced
Salt
1 cabbage head

Method
Fry the bacon in a skillet, then add onion, and meat.
Add tomato paste, bell peppers, garlic and salt, and simmer till cooked through
Boil 1 whole cabbage head in salted water till tender
Spoon mixture into individual cabbage leaves, and fold carefully to form little rolls
Serve with any remaining mixture
Enjoy!