30 Easy Ways to Cut Calories Without Even Noticing
Forget crash diets and extreme calorie counting! These 30 simple tricks will help you cut calories—not flavor—without even noticing.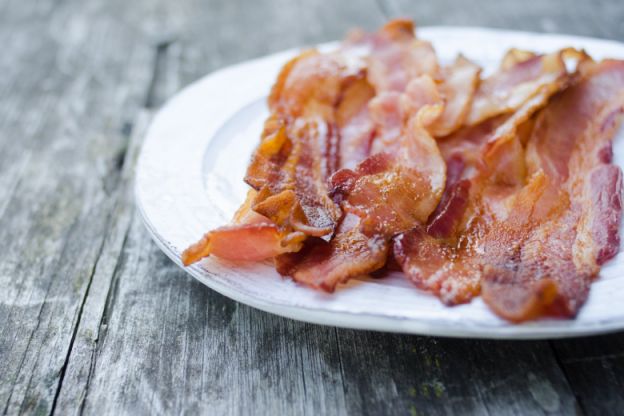 1

/30
View slideshow
© The Pioneer Woman
At Breakfast, Opt for Bacon Instead of Sausage
We bet you never thought you'd see bacon on a list of ways to cut calories! But if you're craving a big breakfast with all the trimmings, bacon is a far better option than breakfast sausages. Two slices of bacon ring in at just 80 calories, while two breakfast sausages are nearly double that! This recipe will teach you how to get it perfectly crispy every single time.
More steaming articles
Chef Tips and Tricks
VIDEO: Fresh Mango Salad
Dive into summer with this fresh, light and healthy mango salad!
INGREDIENTS
Peanuts
Carrot
Mango
Rocket
2 limes
Olive oil
Soy sauce
Red onion, minced
Salt
Pepper
METHOD
Lightly sautée the peanuts until golden.
Take the carrots and cut into thin slices.
Peel the mango and slice into thin strips.
Squeeze the juice from 2 limes into a bowl, and add olive oil, soy sauce, minced onion, salt and pepper.
In a bowl, toss together the mango, carrot, rocket, and lime-soy dressing.
Enjoy!