Easy Tips to Hosting the Perfect Brunch
Brunch is by far the best meal: it's savory, it's sweet, it can last all day... Here are our top tips to help you host the best brunch ever!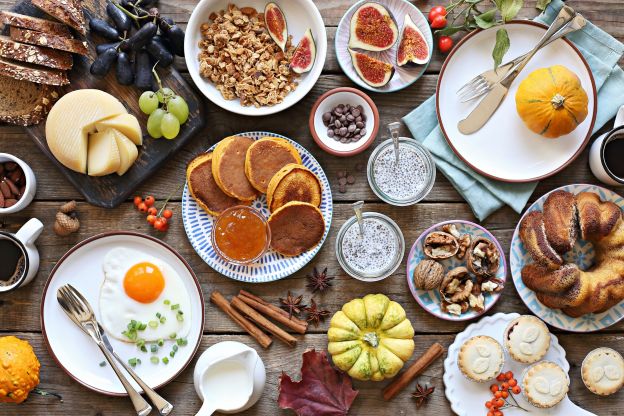 1

/13
View slideshow
© Getty Images
How to Host the Perfect Brunch
Don't let the idea of hosting a big brunch intimidate you. If you've got the space, you're already ahead of the game. Enjoy yourself, and don't get too caught up in the details. A good brunch involves not only delicious food but also great company, so remember to be present with your guests. If you're still unsure of where to start, here are some easy tips to hosting the perfect brunch.
More steaming articles
Chef Tips and Tricks
VIDEO: Cheesy Cauliflower Pizza Cups
These Cheesy Cauliflower Pizza Cups are just what you need when snack o'clock rolls around!
Ingredients
Makes 6
1/2 cauliflower head
8 eggs for cauliflower mix
Pepper
Salt
4-6 cups shredded cheese
6 slices salami
6 tbsp pizza Sauce
Method
Boil diced cauliflower in salted water until tender.
Blend, then transfer to mixing bowl.
Mix in 2 eggs, pepper and 2 cups of shredded cheese
Share the cauliflower mixture out between 6 ramekins, forming little cups
Add 1 cup of shredded cheese
Bake for 25 min at 375°F
Add a slice of salami, a tbsp of pizza sauce, and one raw egg to each ramekin
Top with cheese and return to oven for 7 min at 375°F
Serve, and enjoy!