The World's 50 Best Sandwiches
Travel the globe with your taste buds, and try these 50 incredible sandwich recipes from around the world!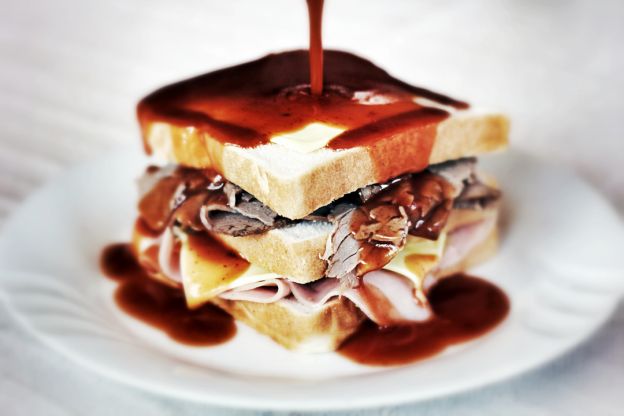 1

/50
View slideshow
© Ang Sarap
Francesinha (Portugal)
The Francesinha is originally from Porto, and it's basically a boozy, Portuguese take on grilled cheese or a derivation of the French croque monsieur. Certainly not for the faint-hearted when it comes to meat—stacked with wet-cured ham, linguiça (smoke-cured pork sausage), fresh sausage, steak or roast meat—it's also topped with melted cheese and a hearty tomato-beer sauce. Get the recipe here.
More steaming articles