Scrumptious Desserts to Make with Leftover Halloween Candy
This collection of confectionery masterpieces shows you how to turn 22 of your favorite candies into dessert.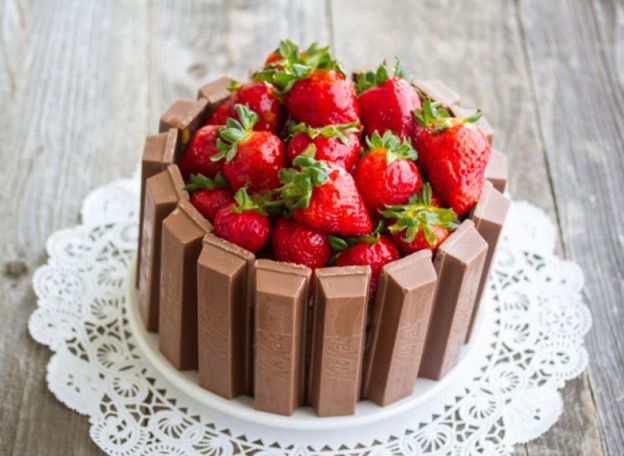 1

/21
View slideshow
© Kirbie's Cravings
Kit Kat Cake
If you've never tried pairing strawberries with Kit Kat, you're about to experience a sweet awakening! This dessert features a layered chocolate cake with chocolate mousse and strawberries, a "wall" of Kit Kats on the outside, and glazed fruit on top. Get the recipe here.
More steaming articles
Chef Tips and Tricks
VIDEO: Crispy Zucchini Potato Cakes
Combine summer zucchini with leftover mashed potatoes for a delicious, savory treat!
INGREDIENTS
5 Potatoes
1.5 Cup shredded zucchini
3/4 Cup shredded cheese
3/ Cup milk
1/3 Cup coriander, chopped
1/3 Cup basil, chopped
Parmesan, to sprinkle
Salt and pepper, to season
METHOD
Chop the potatoes in half, boil until very tender and drain.
In a bowl, combine the potatoes and zucchini. Add the grated cheese, milk, coriander, basil, salt and pepper, and mix thoroughly.
On a baking tray, spoon out the zucchini-potato mixture and form into balls.
Sprinkle with Parmesan and grated cheese, and bake at 350°F for 15 minutes.
When golden, remove from oven... and enjoy!