Oatmeal Recipes that are Anything But Boring
Delicious, nutritious, cheap and easy... Start your day with the best breakfast known to man.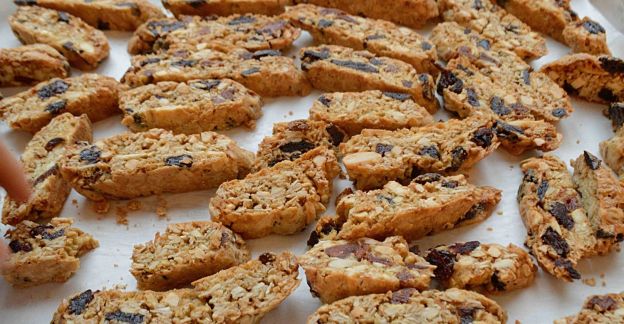 1

/18
View slideshow
© Unwritten Recipes
Cherry Almond Oatmeal Biscotti
Biscotti is the perfect thing to dip in your morning tea or coffee. This recipe makes about 3 dozen of these crunchy, slightly tart and sweet creations.
More steaming articles
Chef Tips and Tricks
Three Cheese Baguette
You'll drool over this 3 cheese, bacon-wrapped baguette.
INGREDIENTS
Blue cheese
Cheddar cheese
Mozarella
1 baguette
Sun-dried tomatoes
Bacon
METHOD
Cut your cheeses into thin slices
Slice baguette down the middle (like a sandwich)
Layer cheddar, blue, and mozarella cheese inside the bread
Top with sun-dried tomatoes
Close baguette and wrap with bacon strips
Put in oven and bake for 20 minutes at 350 degrees
Slice and serve!