You've Got to Try These Homemade Pastries with Your Morning Coffee
Start your day right with these sweet treats & a cup of joe!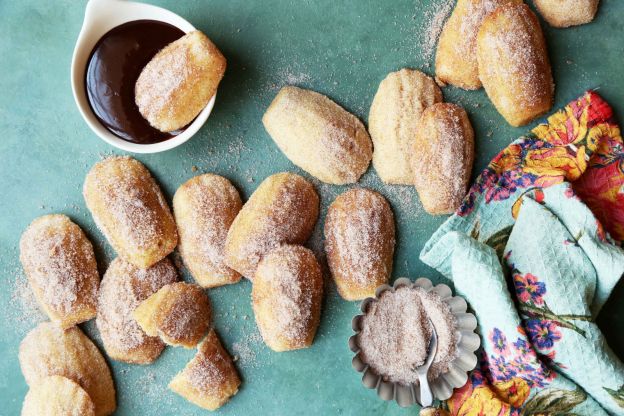 1

/24
View slideshow
© The Candid Appetite
Churro Madeleines
Sure, churros are normally paired with hot chocolate, and madeleines with tea, but when the two treats join forces, you'll want to enjoy them with any and everything! Flavored with orange zest, vanilla, and nutmeg, these madeleines are tossed with a buttery cinnamon sugar mix you'll love. Get the recipe here.
More steaming articles
Chef Tips and Tricks
Chocolate Beetroot Cake
Looking for something indulgent? These velvety chocolate beetroot cakes will hit the spot.
INGREDIENTS
1.3 cups beetroot
2 eggs
2 tablespoons oil
Juice of 1/2 lemon
4/5 cup flour
1/2 cup sugar
1 tablespoon baking powder
Melted dark chocolate
METHOD
Preheat the oven to 350° F.
Put the beetroot, eggs, oil and lemon juice in a food processor, and blend until smooth.
In a bowl, whisk together the flour and sugar.
Add the blended beetroot mixture, and mix until smooth.
Add the baking powder and mix until fully incorporated.
Pour the batter into silicone cake moulds.
Bake for 30 minutes, or until you a pick comes out clean.
Top with melted dark chocolate, and enjoy!