25 outstanding ways to cook steak
Pick your best cut, then cook it in one of these brilliant ways. From kebabs to tacos, there are endless ways to serve up a great steak.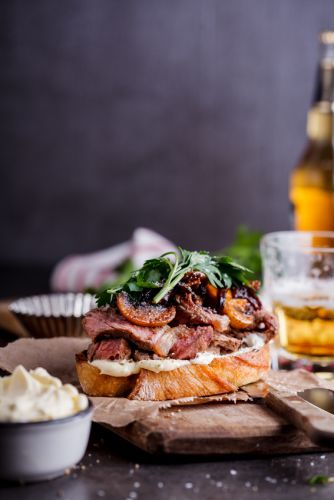 1

/25
View slideshow
© Simply Delicious
Steak sandwich with whipped goat's cheese butter
You get a steak sandwich and then you get this steak sandwich. Piled with balsamic glazed onions and mushrooms, and slathered with an indulgent whipped goat's cheese butter, it's the ultimate in yumminess. Click here for the recipe.
More steaming articles
Chef Tips and Tricks
VIDEO: Delicious Stuffed Cabbages
These tasty stuffed cabbage rolls are so easy!
Ingredients
1 onion
5 - 6 thick rashers bacon
1/2 lb sausage meat
1/2 cup tomato paste
2 cloves garlic, diced
2 bell peppers, diced
Salt
1 cabbage head

Method
Fry the bacon in a skillet, then add onion, and meat.
Add tomato paste, bell peppers, garlic and salt, and simmer till cooked through
Boil 1 whole cabbage head in salted water till tender
Spoon mixture into individual cabbage leaves, and fold carefully to form little rolls
Serve with any remaining mixture
Enjoy!