20+ Surprising Ways to Cook, Bake & Flavor Your Food with Beer
Beer is good for more than just drinking!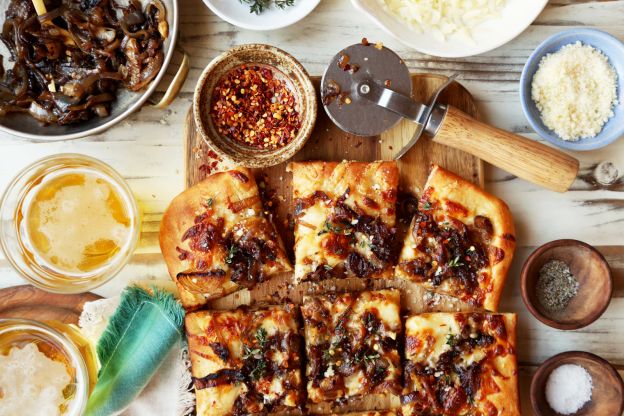 1

/23
View slideshow
© The Candid Appetite
Caramelized Onion Beer Focaccia
This cheesy focaccia bread has a lovely crust and crumb thanks to the inclusion of beer in the yeasted dough. Topped with a blend of gruyère, mozzarella, and parmesan cheeses, plus sweet caramelized onions, this is one bread you need in your life. Get the recipe here.
More steaming articles