Simple Ways to Fancy Up a Pack of Ramen Noodles
Transform an ordinary packet of instant ramen into a gourmet meal with these easy and delicious ramen upgrades!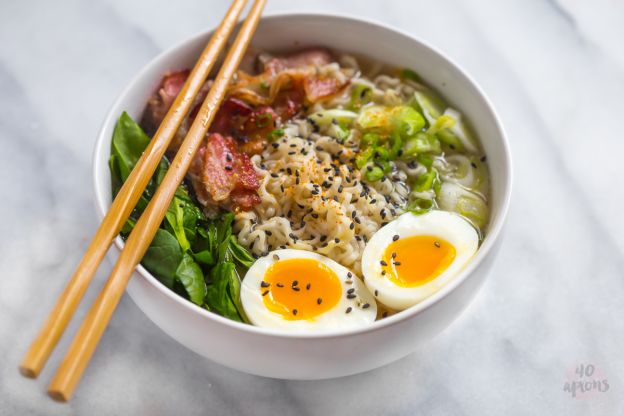 1

/30
View slideshow
© 40 Aprons
Bacon Ramen
This deliciously smoky ramen has a bacon-infused broth that's so delicious you'll want to slurp up every last drop. Garnished with fresh spinach, green onions and soft-boiled eggs, it's a perfectly soothing weeknight dinner that puts instant noodles to flavorful use. Get the recipe here.
More steaming articles